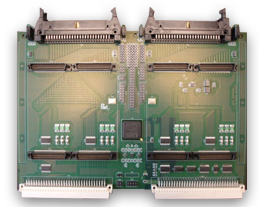 Volume X – Announcing the release of the MVIPC616, Drop-in-replacement for the GE SBS VIPC-616
Featured Product
MVIPC616 – IndustryPack Carrier Card The MVIPC-616 4-Slot VME-IndustryPack Carrier card is a drop-in-replacement for the GE-IP SBS VIPC616.
The VIPC-616 from GE-IP SBS has gone obsolete and has reached its end-of-life. Merlin Embedded has designed and produces a true Drop-in-Replacement (DIR) that is form, fit, and function compatible with the VIPC-616. This is a new, pin-for-pin compatible, equally functional product, that will provide a seamless replacement with no software or cabling changes to their system.
Features:
The MVIPC-616 provides mechanical mounting and the electrical interface from the VME backplane to 4, single-wide IndustryPacks or up to 2, double-wide IndustryPacks.
The carrier supports I/O, ID, memory, and interrupt functions.
Conforms to the VME and IndustryPack Logic Interface Specifications.
Conformal coating is standard on all units.
As with all Merlin Embedded DIR products, the MVIPC-616 has the same, or better, functional performance than the product it is replacing. All Merlin Embedded products are backed by a 2-year warranty and 15 years of life-cycle support. The user will not have to take on any obsolescence issues when utilizing Merlin Embedded products.